-86℃ Ultra low temperature freezer (upright type)
Control System:
Double microprocessor-based temperature controller, -10℃~-86℃can be set freely and control each room separately , controlling precision is1℃, Digital temperature display.
Keyboard lock and password protected configuration page,Delayed start and safe stop interval between restart and being terminated
Audible and visual alarm: High or low temperature alarm, Power failure alarm, Low battery alarm, Door open alarm, Filter blocking alarm, system failure alarm.
Power supply: 220V /50Hz 1 phase, can be changed as 220V 60HZ or 110V 50/60HZ.

Structure Design:
Upright type , double door for up and down rooms.
Stainless steel interior, Outer is painted steel panel, 4units Casters for easy handing
Front opening lockable door with full height handle, with Vacuum release port
Adjustable 1 stainless steel shelves with inner door for each room, double silicon gasket seal.
Two-times foaming technology.110mmfoaming insulation , with VIP+.
With temperature printer, record 7days data. 72 hour battery back up for printer and controller display.
Optional: Chart recorder, CO2 back up system, storage racks/boxes, Remote alarm system.

Refrigeration System:
Double cooling system to support different rooms separately and independently. If one system damage, another one can work normally.
Imported Danfoss compressor and EBM fan motor.
China Patent technology of mixture refrigerant, which composed of R134a,R404a,R23,R410A,N2 and so on, CFC free
Certificate: ISO9001, ISO14001,ISO13485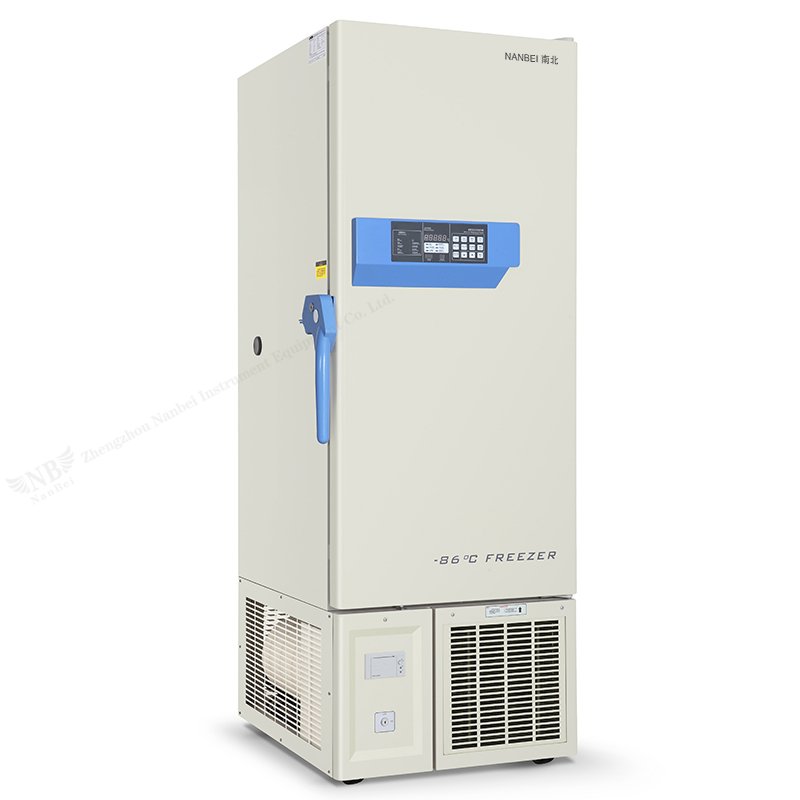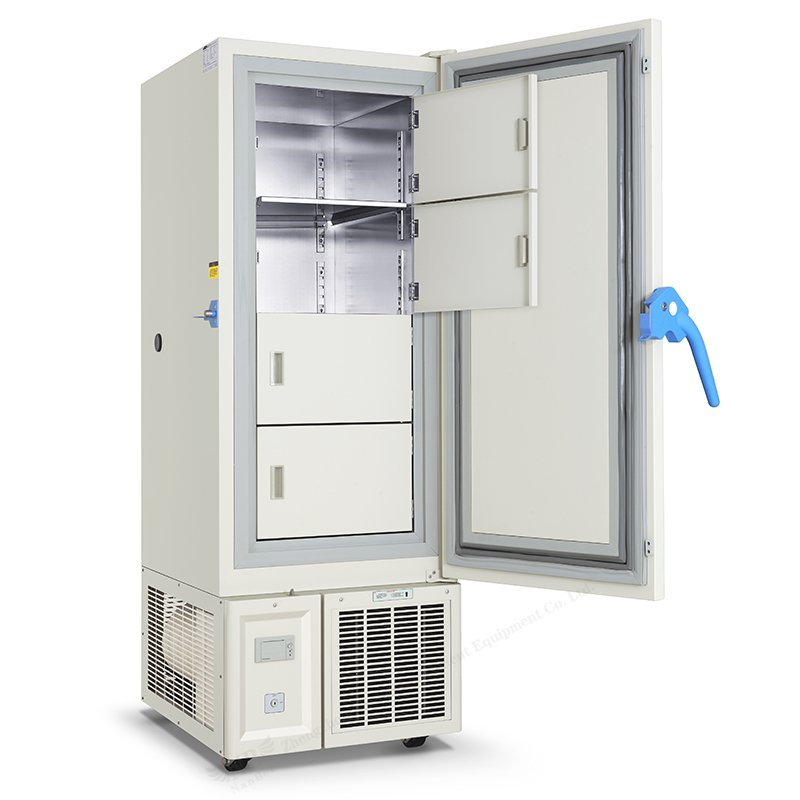 Technical data: